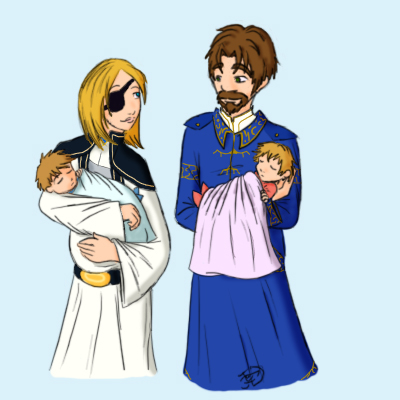 Annika Benedicta Istro Withamhall.
Physical traits
Edit
Her hair seems quite light in its colour, though with a brownish sense to it. Her eyes appear grey-green.
She is now ten years old. She appears healthy and growing steadily.
Background
Edit
Born 17th of June early in the morning in the home of Blueleaff Moonsong in Ashenvale. Arrived a few minutes after her twin brother Iohannes. What was special about her birth was that she was born with a caul, which was stored. Though small, she was deemed healthy.
Father - Richeron Miller Withamhall
Mother - Elizabetha Istro Withamhall
Brother - Iohannes (Iohan) Williaum Istro Withamhall
Godparents
Edit
Karina della Crue
†Merwyn Lindor Morghani
Stoen Isilmë Pongram
(if memory serves)
Community content is available under
CC-BY-SA
unless otherwise noted.