For the lore on Blackrock Mountain, check out WoWWiki.com, sweetums.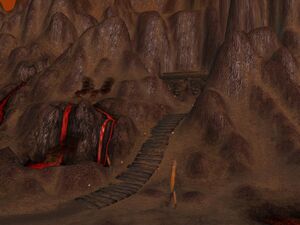 Extinguished and Rekindled
Edit
Spoiler to the relevant Rp Stories

Blackrock Moutain and the surrounding lands were the center point of two related plotlines that extended through factions. It was here that Lady Elizabetha Istro Withamhall and Illume were taken by the Dark Iron Dwarves. After suffering extensively at their hands, Illume was eventually turned in to an undead and abandoned by her captors. After meeting Coxinga and Sasaya she followed them and became involved in the dispute between Sasaya and Bamboochaa over the latter's child. Elizabetha was later saved by a small rescue party.
Community content is available under
CC-BY-SA
unless otherwise noted.