Ceadric Clayworth

Title(s)
Baron
Gender
Male
Race
Human
Class
Warrior
Age
42
Alignment
Chaotic Good
Affiliation
Northwind Free Company
Occupation
Commander
Status
Alive and grumpy
Relative(s)
Baxter Caswan Clayworth - Nephew

Olette Zalazar - Niece
Carwal Clayworth - Brother
Fabianne Clayworth - Mother
Barcley Clayworth - Cousin
Edmund Clayworth - Cousin
Percival Clayworth - Uncle (Deceased)
Matafleur Dannan-Clayworth - Wife (Deceased)

The Great Bazzinski (Honorary Brother)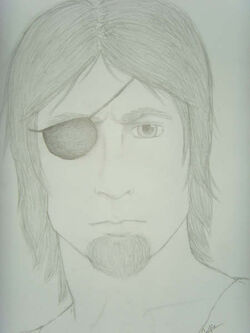 Physical Traits
Edit
This grim, mud-slogging soldier initially appears to be a grizzled veteran. His weapons and armor looks worn, like they were scavenged from a battlefield. His hair, brown and his eyes are deep green. Judging by the lines of his face he could be around his late thirties. He is an average-looking man with a firm jaw and angled features. He keeps his body well trained and toned.
There is a missing part of the index finger on his left hand and his right eye is covered with an eye patch. Around his neck hangs a flimsy medallion.
Background
Edit
Family Background
Edit
-Yet to be written-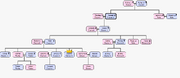 Criminal Record
Edit
Was sent to prison for a murder - Records of it have been destroyed.
Personal Notes
Edit
Current Status
Edit
Clayworth has now returned to his old position of Commander of the Northwind Free Company. A group of mercenaries striving to do good, albeit sometimes by questionable means.
Community content is available under
CC-BY-SA
unless otherwise noted.