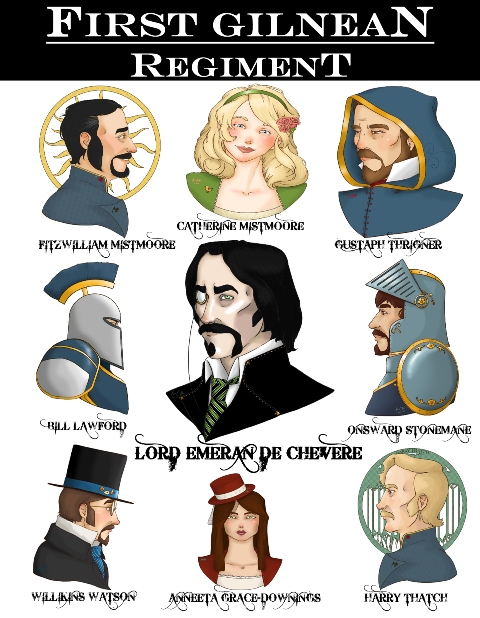 First Gilnean Regiment
Edit
Redcoat-style military guild composed of Gilnean soldiers, intelligence operatives, medics, and soforth. Currently aiming to re-take the homeland and combat threats to the Alliance, including but not exclusively:
The Horde, particularly the Forsaken.
Deathwing and the Twilight's Hammer.
Feral Worgen, and sentient Worgen organized into hostile packs.
Background
Edit
Gilnean military regiment. More details on the website
Website can be found at www.gilneanregiment.webs.com, information is there.
Current Status
Edit
Inactive.
Officers:
Lord-Colonel Emeran De'Chevere.
Captain Willikins Watson, General Adjutant.
Captain Fitzwilliam Mistmoore of the Intelligence Corps.
Captain Catherine Mistmoore of the Medical Corps.
Captain Gustaph Thrigner of the Arcane Corps.
Captain Eclyptic Gravgot of the Brawler Corps.

Troops:
Miss Lillian North, Soldier of the Arcane Corps.
Community content is available under
CC-BY-SA
unless otherwise noted.