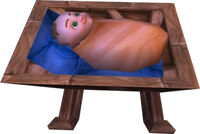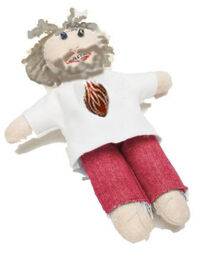 Heather of Tirisfal
24 April 2007 - 31 July 2007
Sleep sweet, my darling.
Physical features
Edit
She looks like her parents and has green eyes and dark brown hair.
Background
Edit
Baby Heather, daughter of Louise and Hejin, was born on 24th April, several weeks premature. The Draenei attending her mother quickly took Heather away to safety in the Exodar. She was cared for 24 hours a day by a selection of Draenei physicians, the only person aware of her existence was Imoen who acted as a mother/guardian to the baby until Louise was well enough to care for her. She suffered from repeated health problems due to her prematurity.
Current Status
Edit
Heather has a plushie that looks like a Troll voodoo doll of Thepol which was given to her by Ulgarf. She enjoys biting and sucking the rag-doll.
---
Disambiguation
Edit
Heather may also refer to:
Community content is available under
CC-BY-SA
unless otherwise noted.