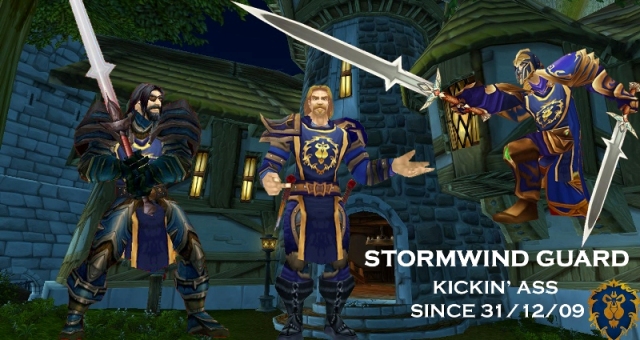 Stormwind Guard
Edit
Stormwind Guard is the first and last line of defence for the city and kingdom of Stormwind. Trained like soldiers, the Stormwind Guard are unafraid of tackling every problem that plagues the streets, from mild thuggery to full-blown cultism. They are tightly-knit and extremely loyal to one another, leaving no room for insubordination. Punishments are infrequent but heavy; disobedience earns severe corporal punishment.
Background
Edit
The Stormwind Guard was formed at 23:59 - 31/12/09 by Herius, and by the two major officers at the time, Raelyn and Selascius.
www.stormwind-guard.webs.com is our official website, which contains comprehensive information on ranks, recruitment, and other etcetera.
Captain Gladrien Spartian- Guild Master.
Lieutenant Selascius - Senior Officer from day one
Lieutenant Herius Darian - Founder, "owner", et cetera.
Sergeant Major Cassious Silverwillow
Sergeant Major Radac Ravendear
Sergeant Wolf Runetouch
Sergeant Thorinhelm Brownbeard
Sergeant Geoffry Dizzlewizz
Sergeant Savastun
Sergeant Hadrius Delias
Sergeant Iyana Spartian - Recruitment Officer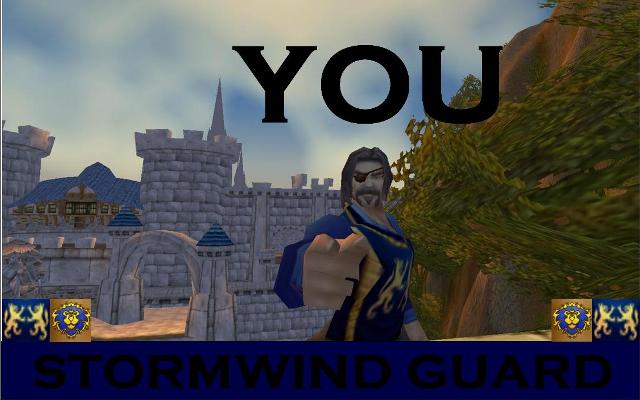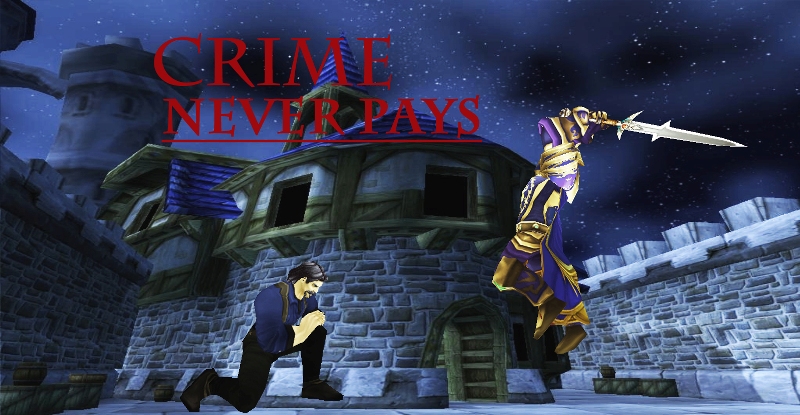 Community content is available under
CC-BY-SA
unless otherwise noted.