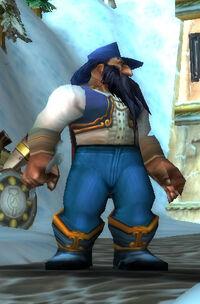 Name
Professor Talisker Bumblemalt
Physical Traits
An elderly dwarf with a long dark beard. He wears a matching blue and gold trimmed waistcoat and trousers. He is shortsighted and losing his hearing.
Race and Class
Dwarf Priest
Occupation
Retired Dwarven History Professor
Personal Notes
Talisker keeps a cat called 'Tiddles' and talks to it in preference to humanoid company.
Community content is available under
CC-BY-SA
unless otherwise noted.