Characters
Edit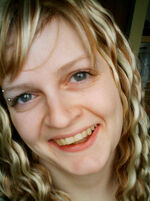 Talithe Fairmoon - Night elf Druid
February Miller - Human warrior
Andreniel Crystalsong - Night elf Druid
Louise Cook - Human Deathknight
Evariavanna - Night elf hunter
Talithe Fairnoon - Blood elf Druid (priest ooc)
Old/unplayed Characters
Edit
Commander Ebonhart Terenas Ravenhill, Viscount of House Ravenhill, deceased leader of Stormwind Night Watch.
Bellona Thunderarm - Editor of The Alliance Times
Caileach - Human mage, wisewoman witch and seller of potions and magical charms.
Rufus Lightwalker - Blood Elf. Inhouse beggar, Silvermoon city inn.
Quriel Dawn - Blood elf paladin.
Captain Louise Cook - Human Warrior
Mistress Aydith Cook - Human Warlock
Mrs Lovyan Dalaran - Human Paladin
Heather of Tirisfal, Sister of Hejin.
Baby Heather of Tirisfal
Jack Hutton - Defias Rogue
Sir Hylas Beaumont - Human Paladin
Creations
Edit
Travel Diary of the Crazy Cat Girl
Real Wild Child Louise's movie.
I Want You Music Machinima
The fall of Gnomeregan Trailer
Creepin In Prize winning Machinima
Louise and Hejin
The Secret Diary of Sister Louise
Trading Cards
Edit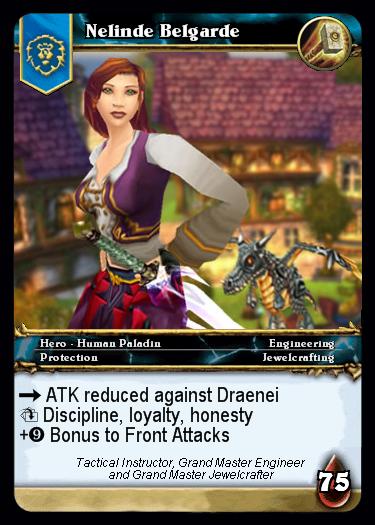 Community content is available under
CC-BY-SA
unless otherwise noted.