Jin.

Title(s)
Mistress of Mindless Wittering
Gender
Female
Race
Troll
Class
Scribe
Age
It not be polite t' ask a lady her age.
Affiliation
Steamwheedle Cartel
Occupation
Roleplayer and Typo Crafter
Status
Alive
About me
Edit
I've played World of warcraft for 4 years, since my other half introduced me to it, since then he's lost his gaming PC as its now mine Mwahahaha! <ahem>
In september I will be going to university (about 8 years late, marriage and children got in the way) to do a 1 year course in Graphic design, and then hopefully go on to study a degree in "design for digital media" (posh name for web design).

Despite playing WoW for a disgusting amount of time I have only recently rolled here, After years of raiding i wanted to focus on a different aspect of the game, So cut my ties with my previous chars and started all over again, and for the first time as a Horde.
Other Games
Edit
Aside from wow i dont really play anything else. My first gaming experience was at the age of about 5, playing 'The Secret of Monkey Island' on an Amiga *grins*, since then i played the rest of the monkey island games and Grim Fandango. I used to play Half-life on the familys LAN network, which mostly involved shooting my mother through the head with various weapons until she threw a strop and stormed off.
MMO wise i have had a go at EvEOnline, and AnarchyOnline, and neither have lived up to my beloved WoW.
My Characters
Edit
Jin'aya - Huntress of the Darkspear
Nihala - Druid of the claw
Alliance
Edit
none
My RP Stories
Edit
Pictomo-whats? - A light hearted tale of Nihala's encounter with a Goblin Pictomographer
Jin'aya and Anansi - The tale of how Jin'aya met her spider
Decisions - Jin'aya's dialemma at the fall of the Earthfury Clan
The Valley - How Jin got her hawkstrider.
Disclaimer: nearly everything here is created with screenshots and WoW model viewer, all i do is manipulate it and arrange it all. click on the images to enlarge them to a higher resolution. (not all images are available in a higher resolution)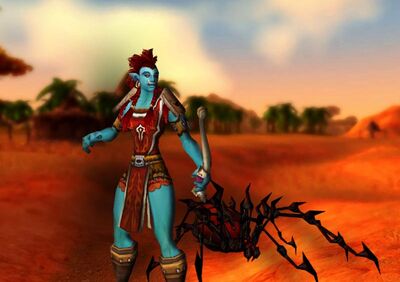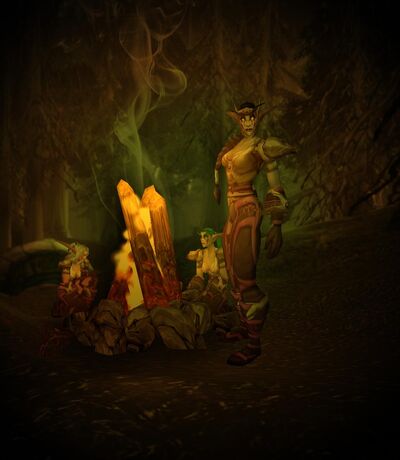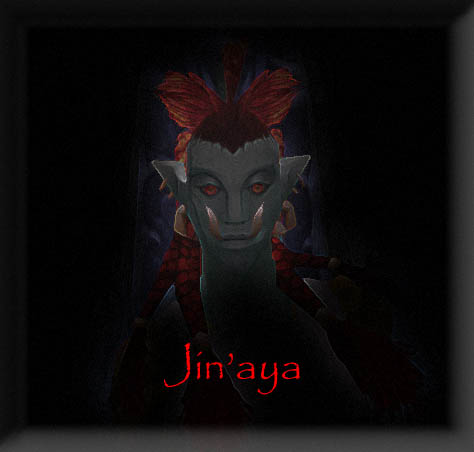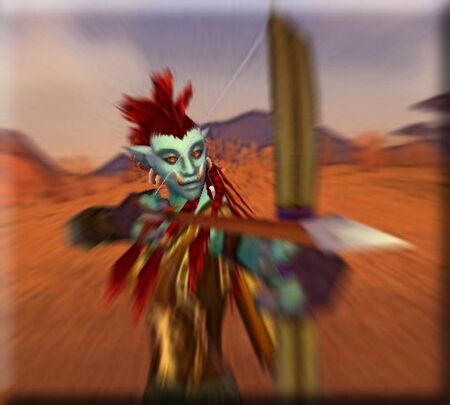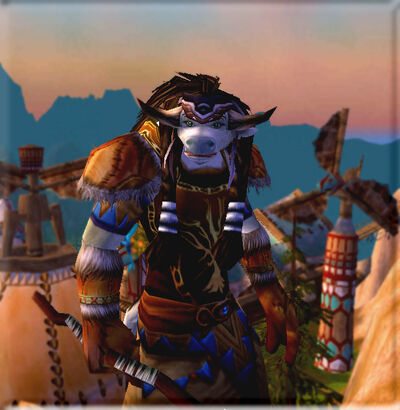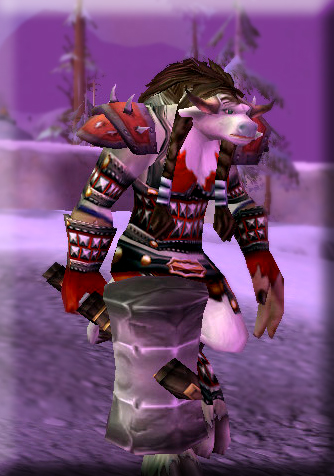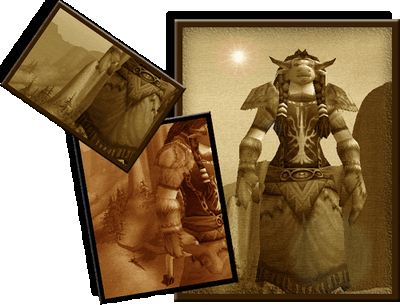 Community content is available under
CC-BY-SA
unless otherwise noted.